Jake Dyson reveals the next stage of Dyson's £2.75bn five-year investment plan – machines that use software and connectivity to self-improve
Dyson engineers are working on a new generation of intelligent, self-improving, connected products, as the company builds up its software-based team, Jake Dyson, Chief Engineer, reveals in a new Dyson YouTube video. He says that the tech company – in the midst of implementing its £2.75bn investment plan in new technologies – is putting software and connectivity at the centre of its future product pipeline. He reveals how leaps in software and connected product capabilities will make customers' lives easier – fixing issues before the owners of Dyson machines are even aware of a problem.
Dyson machines are increasingly clever, using a myriad of sensors, electronics, control systems and layers of software code. This has been possible thanks to a tenfold growth in software developers since 2012, and Dyson remains committed to growing its team around the world.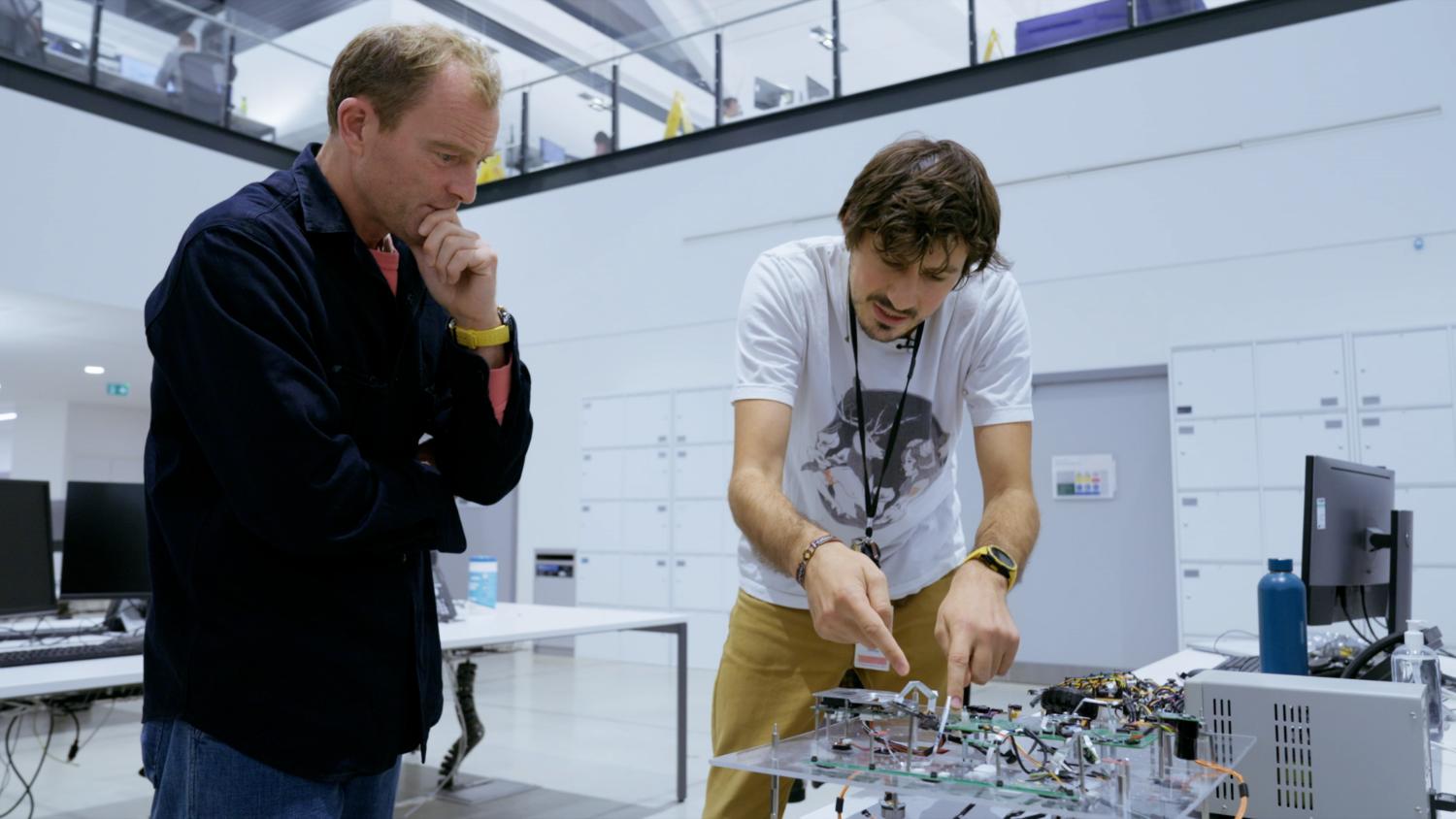 Through this technology, Dyson machines can make the invisible, visible. Dyson purifiers, for instance, sense and capture pollution, informing owners about the air quality in their homes and informing future product development; the latest Dyson Gen5detect vacuum counts and sizes microscopic particles giving a precise assessment to the user, as well as indicating areas of dust and dirt on the floor – a quantum leap from the more mechanical Dyson products 10 years ago.

The mission? Machines that become more intelligent the longer you own them, with the ability to self-identify problems, troubleshoot and resolve the issue, all before you notice something is wrong…
"Where software and data science take us isn't about gimmickry or fruitless features. It's about bringing purpose and making people's lives easier – we look after the product without you having to worry. We've invested in our laboratories and Campuses in the UK, Singapore, Philippines and Poland for our growing engineering team working on top secret and sustainably smart technologies, with a 15-year outlook."
Jake Dyson, Chief Engineer of Dyson
A 10-year software journey, and beyond
In the past decade, Dyson has grown the software and connectivity team to more than 10 times its original size in the UK, Singapore, Malaysia, Philippines, China and Poland. This growth in expertise reflects Dyson's focus on advancing the intelligence and "brain" of Dyson machines. This work stretches beyond software; Dyson's data scientists, robotics, electronics hardware and machine learning engineers, alongside software, work together and make up a significant and growing proportion of the company's total engineering team – 45% of early career engineers at Dyson work in software-based teams.
Software use to be about controlling individual components but now it is critical across every function of Dyson tech. Embedded software, app and cloud development, and layers of onboard software – algorithms, machine learning, artificial intelligence – on Dyson products enable them to do sophisticated things beyond mechanics, a core area where the business has developed over the past 10 years. All you could do with Dyson's first vacuum was turn the motor on. Now Dyson vacuums tell you about your battery life and adjust their energy use depending on your floor type, thanks to a myriad of onboard sensors, electronics hardware and software. 
Take the Dyson 360 Heurist robot vacuum, where the consumer no longer walks around their home having to vacuum themselves – the robot does it for them. Or the newly launched MyDyson app that brings connected product benefits and personalised tutorials into the palm of Dyson owners. Dyson is growing out its capabilities with data science, which are core to Dyson's purification and air science education.
"Dyson is in the midst of implementing its five year £2.75bn investment plan expanding in the UK, Singapore, Asia, Europe and Americas. In November 2020 we announced that we are investing into new technologies such as energy storage, robotics, machine learning and e-commerce. We are delivering on our promise. These investments will lay the foundation of expanding our product categories and entirely new fields of products for Dyson. Our "Drive to Digitalization" with a focus on software skills across the entire company is a core element of these investments and will be instrumental to write a new chapter for Dyson."
Roland Krueger, Chief Executive Officer of Dyson
CASE STUDY: Educating on your pollution exposure
Six years ago, Dyson connected its first purifying fan, allowing the consumer to monitor the real-time air quality in their home for the first time, on screen and in app. These machines have since gathered indoor pollution data from around the world, driving a new generation of machines and understanding of air quality in the home. Dyson engineers use this data, sensed by more than 4 million smart Dyson purifiers, to map indoor air quality worldwide. A live track of connected machines means Dyson can see pollution events occurring and its purifiers can educate on personal exposure. Dyson engineers believe they are the first and only in the world able to alert people about pollution events in their local areas, such as wildfires or sandstorms, based on air quality data from Dyson purifiers. 200 million air quality signals are sent from the purifiers to Dyson engineers each day, informing future research and educating on personal exposure.
The upcoming Dyson Zone will use this technology to monitor and purify air in your personal space, on the go. The Dyson Zone is connected and the MyDyson app will provide real-time air quality and noise pollution data, and weekly pollution trend reports, helping to educate and empower individuals to take meaningful action and reduce pollution exposure.
Alongside product development, Dyson collaborates with research bodies and academic institutions to advance global understanding of air quality globally. In 2019, Dyson engineers developed the connected Dyson air quality backpack for the Breathe London Wearables project. 250 schoolchildren wore the backpack fitted with particle and gas sensors, GPS and a battery pack to monitor their pollution exposure on their journeys to and from school, through the streets of London – 31% of participating children changed their journey to school to minimise exposure to pollution. The smart backpacks are currently being used across sub-Saharan African countries, Ghana, Malawi, Nigeria, South Africa, Tanzania, Uganda and Zimbabwe, as part of the CAPPA project, led by Queen Mary University London, to understand asthma rates among African children. 
Future plans
Dyson is in the midst of implementing its five-year £2.75bn investment plan into new technologies, doubling its product portfolio by 2025. Electronics hardware, software and connectivity play a core role here as Dyson embeds increasing intelligence into its machines, MyDyson app and owner experience, as it looks long-term at creating self-improving products.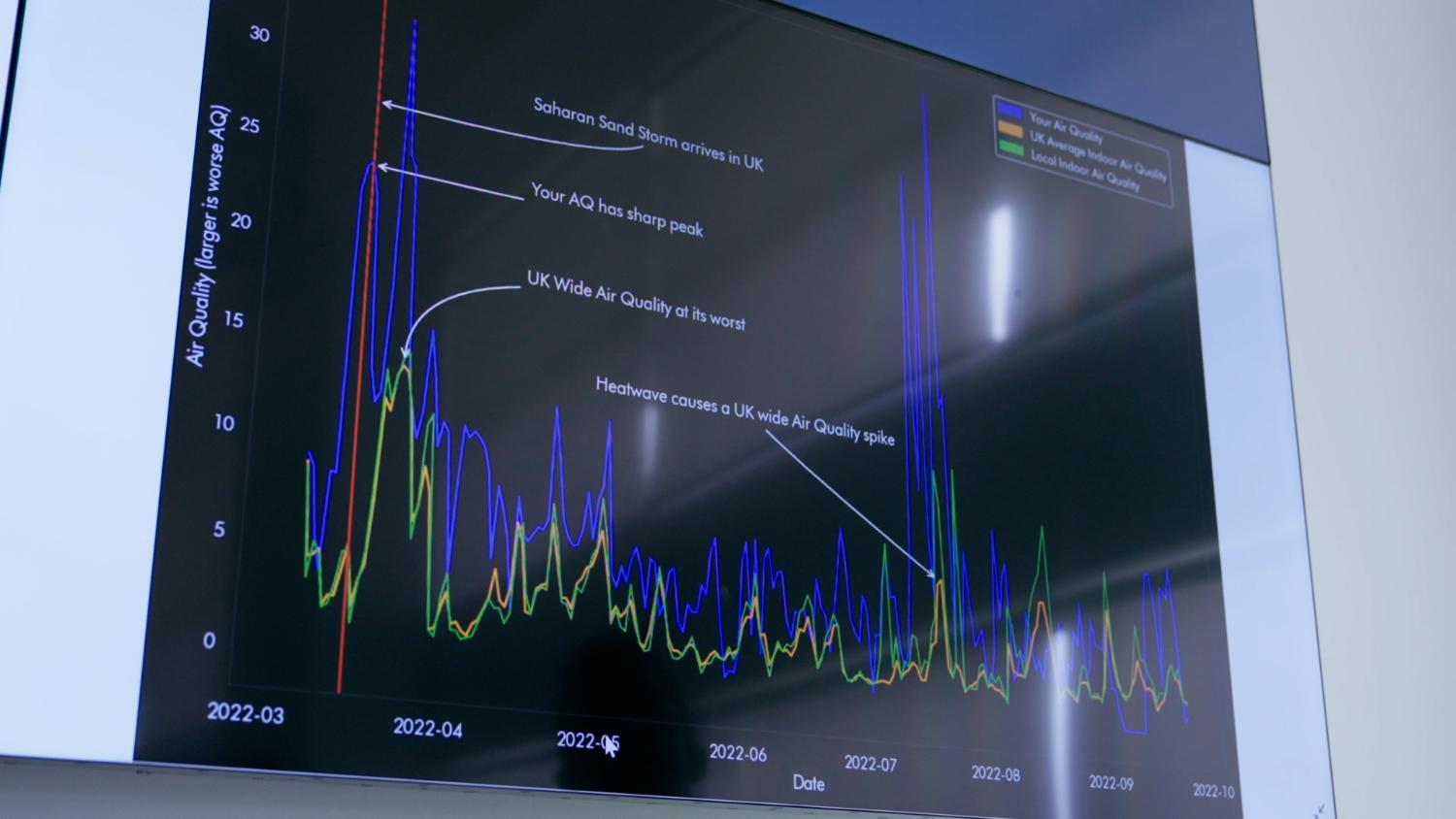 USA

Emails us at USPR@Dyson.com

1330 West Fulton Street, 5th Floor, Chicago IL, 60607