Dyson Global Dust Study reveals our dirty little secrets
The second annual Dyson Global Dust Study investigates cleaning habits and delves into our understanding of household dust and the potential impact it can have on our health and well-being.
The COVID-19 pandemic sparked shifts in people's cleaning habits and behaviors as concerns around health, cleanliness, and hygiene peaked. It also saw a surge in pet ownership as people spent more time at home and 43% of households around the world now own a pet, with US ownership even higher at 65%[1].
Here, in detail, are the findings of Dyson's 2022 Global Dust Study.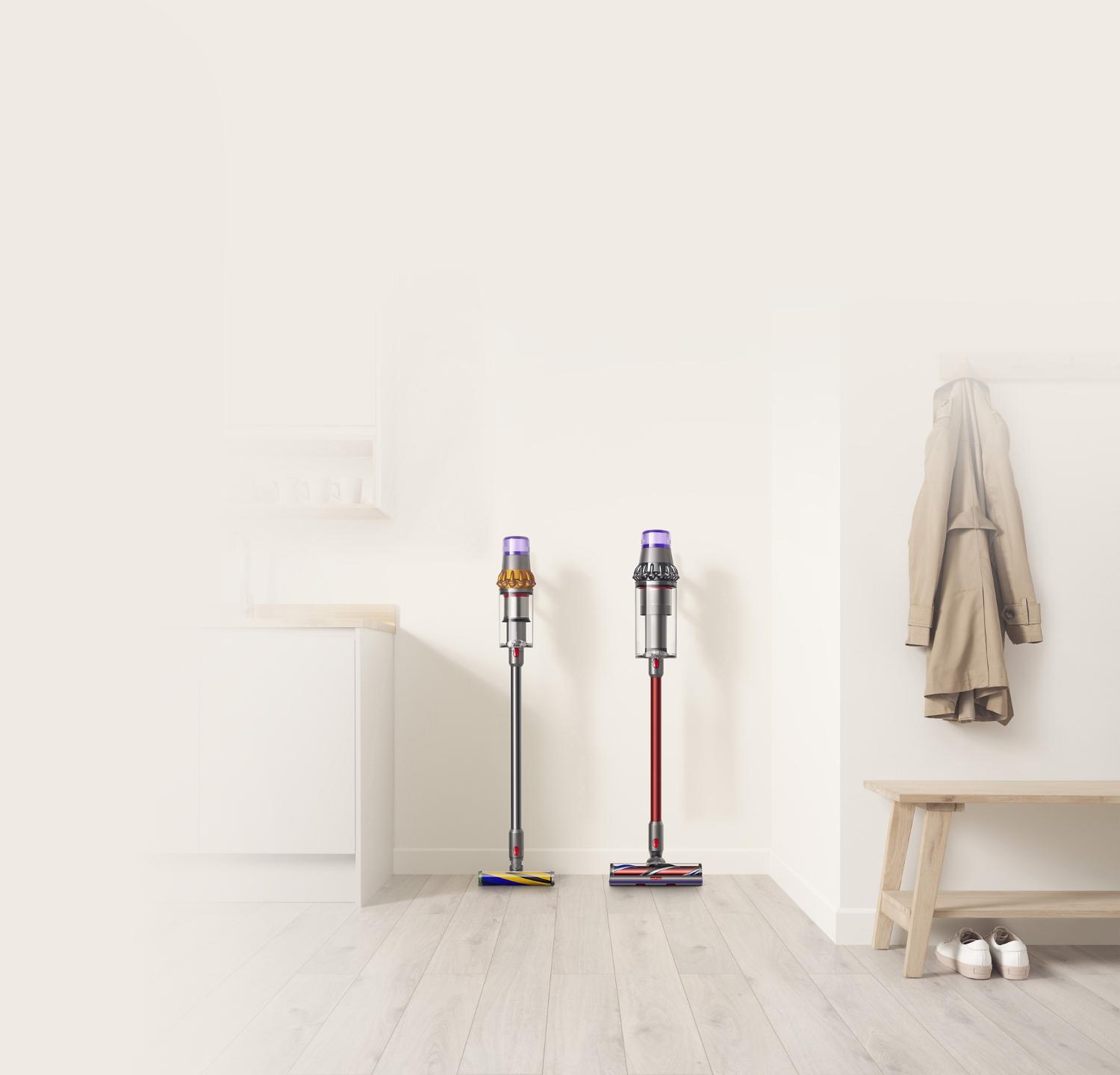 Are people cleaning the right spaces?
The study[2], undertaken by 12,309 respondents from 11 countries around the world found that 95% of people globally, and 92% of Americans, are cleaning just as much, if not more than they did last year, to ensure their homes remain a clean and healthy space.
It also revealed that while a regular scheduled cleaning routine is still the number one thing that prompts household cleaning, Americans are also increasingly becoming more reactive cleaners – 36% are motivated to clean their home when it was dusty/they spotted dirt/dust on the floor (vs. 26% in 2020).
"It is a cause for concern if people only clean when they spot visible dust on the floor as many dust particles are microscopic in size," says Monika Stuczen, Research Scientist in Microbiology at Dyson. "In fact, by the time people spot visible dust in the home, it is highly likely that there are dust mites in your home."

 

The Global Dust Study also explored areas in the home that people were cleaning. While the majority of people vacuumed their floors regularly, other spaces were commonly overlooked. Seventy-one percent of people globally and 79% of Americas do not vacuum their mattresses regularly, despite them being a hot bed of microscopic life and people spending one-third of their lives in bed. And just 33% of global respondents reported vacuuming their curtains regularly, which are often exposed to and can trap outdoor dust and other particles.
Dust is extremely light and the slightest action, from sitting on your sofa to turning on the air conditioning can agitate it, reesulting in it becoming airborne before settling on other surfaces around the home. It is important to vacuum the different areas in your home, and not just the floors, to ensure you're removing as much dust as possible.
What is pet dander?

Pet dander consists of tiny, microscopic, skin particles shed by pets with fur or feathers. Much like dust, dander builds up in soft furnishings such as carpets, mattresses and pillows and is a source of food for dust mites. Discover Dyson's best cleaning regime for pet owners. 

Pets in the Home
With pet ownership growing rapidly, the scope of Dyson's annual Global Dust Study was expanded to understand people's awareness around the correlation between pets and household dust. 
The study found that three in four pet owners globally are unaware that pollen can reside on their pets, while seven in every ten owners are unaware that viruses and dust mite faeces can reside on their pets.
"Many people think that pet hair is the biggest problem as it is the most visible," says Stuczen. "It is unsurprising that people are unaware of the other particles that may reside on their pets because these particles tend to be microscopic in size."
Beyond the frustration of seeing pet hair all around their home, people often think that it is the main trigger for pet-related allergies. However, some allergies are triggered by allergens found in pet dander. While nearly half of pet owners groom their pets at home at least once a week, nearly 3 in 4 of them only groom with a brush or comb, rather than de-shedding tools or vacuum pet grooming tools. This may reduce the amount of pet hair they shed around the home; but microscopic particles remain on their pets that can potentially be spread around the home.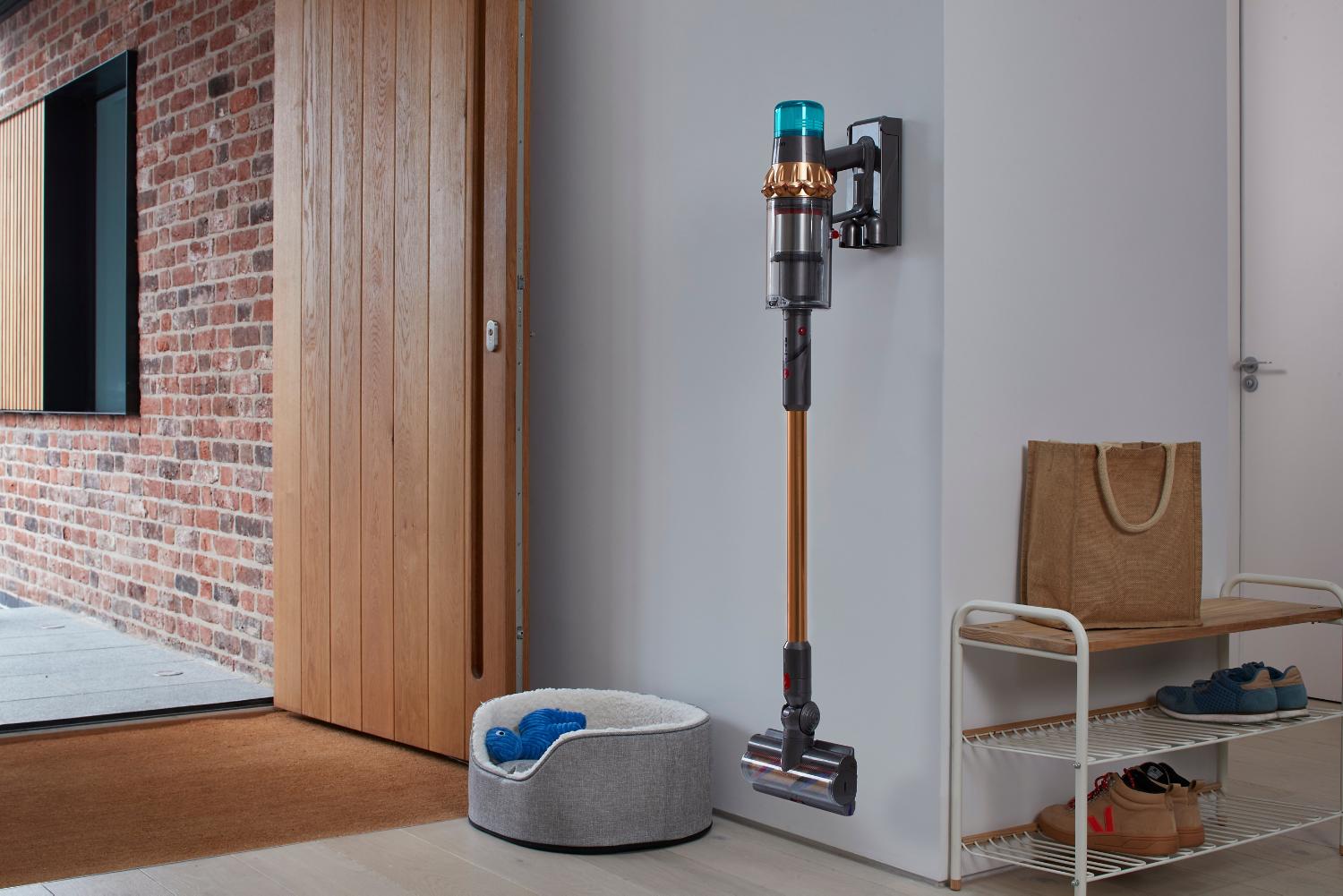 Are people cleaning the right way?
Year-on-year, we see positive shifts in people's cleaning habits. More people are vacuuming some of the commonly overlooked spaces including their mattresses and sofas when cleaning the home, but there is more education to be done.
At Dyson, our research shows us that the best way to tackle dust allergen is to remove it from the home completely. The Dyson Global Dust Study reveals that people feel that vacuum cleaners are the most effective in removing dust from the home, yet, a wet cloth remains as the top cleaning tool by owners at 67%, with the vacuum cleaner coming in a close second at 66%.
"Using a wet cloth to clean surfaces is fine, but the sequence of cleaning tools matter. Dampening dust on floors – even fine dust invisible to the naked eye – could mean that you're creating a habitat more favorable to dust mite and mold proliferation," explains Monika. "Dust is most effectively removed with a vacuum cleaner first, before going on to wipe surfaces. Even then, it is important to use a vacuum cleaner with effective filtration and sealing technology to ensure that whatever you vacuum remains trapped and is not expelled back into the home."
This is why at Dyson, we've spent almost 20 years studying real dust – only by understanding the complex matrix of household dust can we better enable our vacuum cleaners to deal with the conditions they face in real homes. Our engineers spend a lot of time developing our filters and seals to make sure that we capture not only the dust you can see, but also the dust you can't. We also want to make sure that the air being expelled from the vacuum is clean – keeping your home clean and hygienic.

 

"We hope this research inspires you to think about what is in the dust in your homes," explains Monika. "Just because it is out of sight does not mean it should be out of mind. The microscopic dust particles like pet dander and dust mite allergens have the largest impact on your health and well-being."
[2] 12,309 respondents across 11 countries: US, Australia, Japan, China, South Korea, France, Britain, Germany, Spain, Italy, and Turkey. Fieldwork conducted from 15th to 24th November 2021. Data has been weighted at a 'Global' level to be representative of different population sizes. 
USA

Emails us at USPR@Dyson.com

1330 West Fulton Street, 5th Floor, Chicago IL, 60607