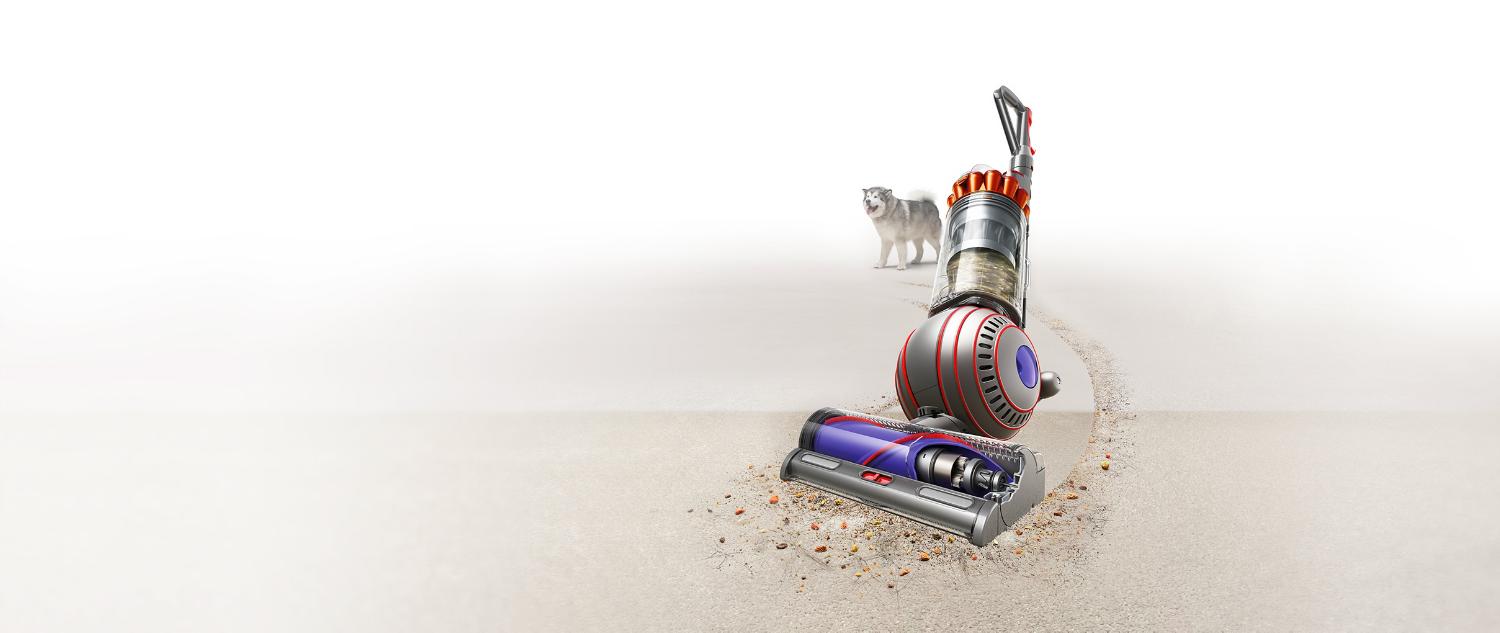 The best cleaning performance of any upright de-tangling vacuum.⁶
Dyson deep cleans your home. And your pet.
Buy direct from the people who made it
---

hrs

of back-to-back testing completed on the Motorbar™ cleaner head.

---

miles

of continuous push and pull life testing on Dyson Ball™ vacuums.

---

hrs

of continuous motor life testing carried out on Dyson vacuums.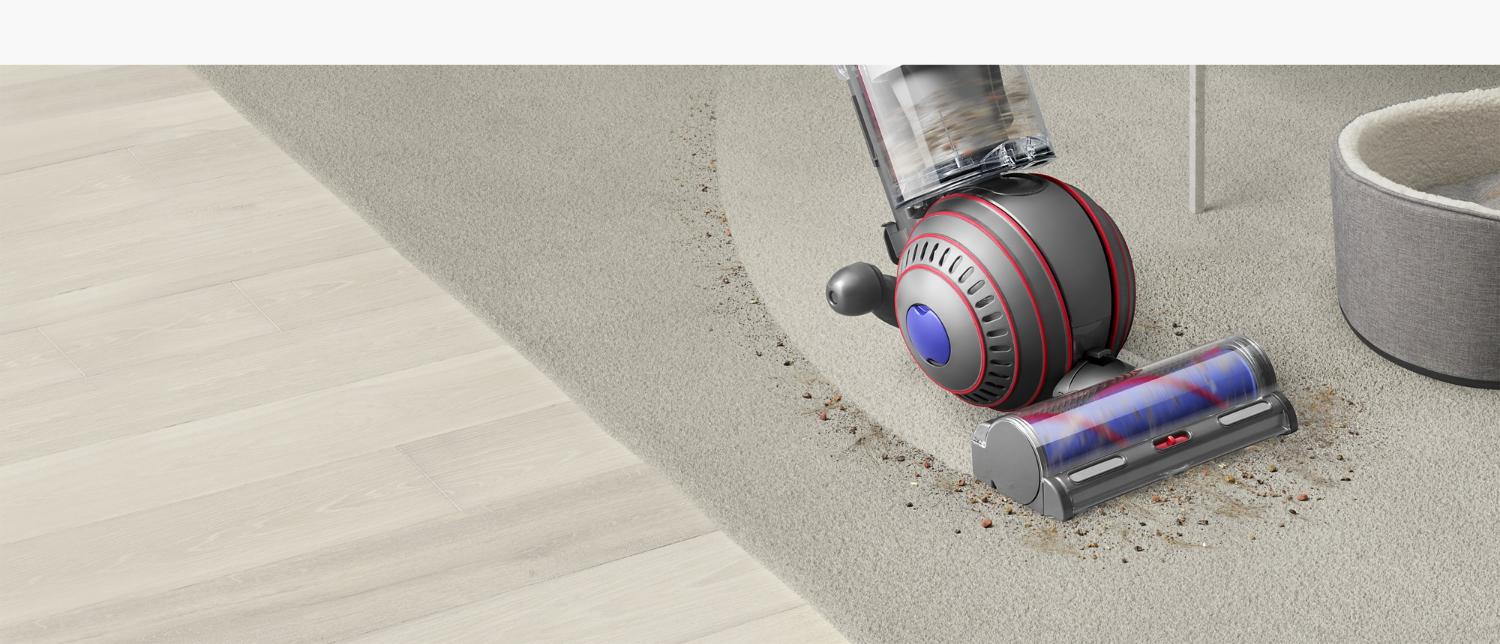 Powerful suction
The powerful Motorbar™ cleaner head cleans deep into carpets and seals in suction on hard floors.
Dyson's latest hair de-tangling technology
Picks up long hair and pet hair wherever it gets and removes tangled hair.
Engineered for homes with pets.
Motorbar™ cleaner head

Picks up long hair and pet hair fast. Hair de-tangling removal vanes automatically clear wrapped hair as you clean.

Tangle-free turbine tool

Counter-rotating heads with brushes remove hair from carpets, cars, and upholstery. No more tangles.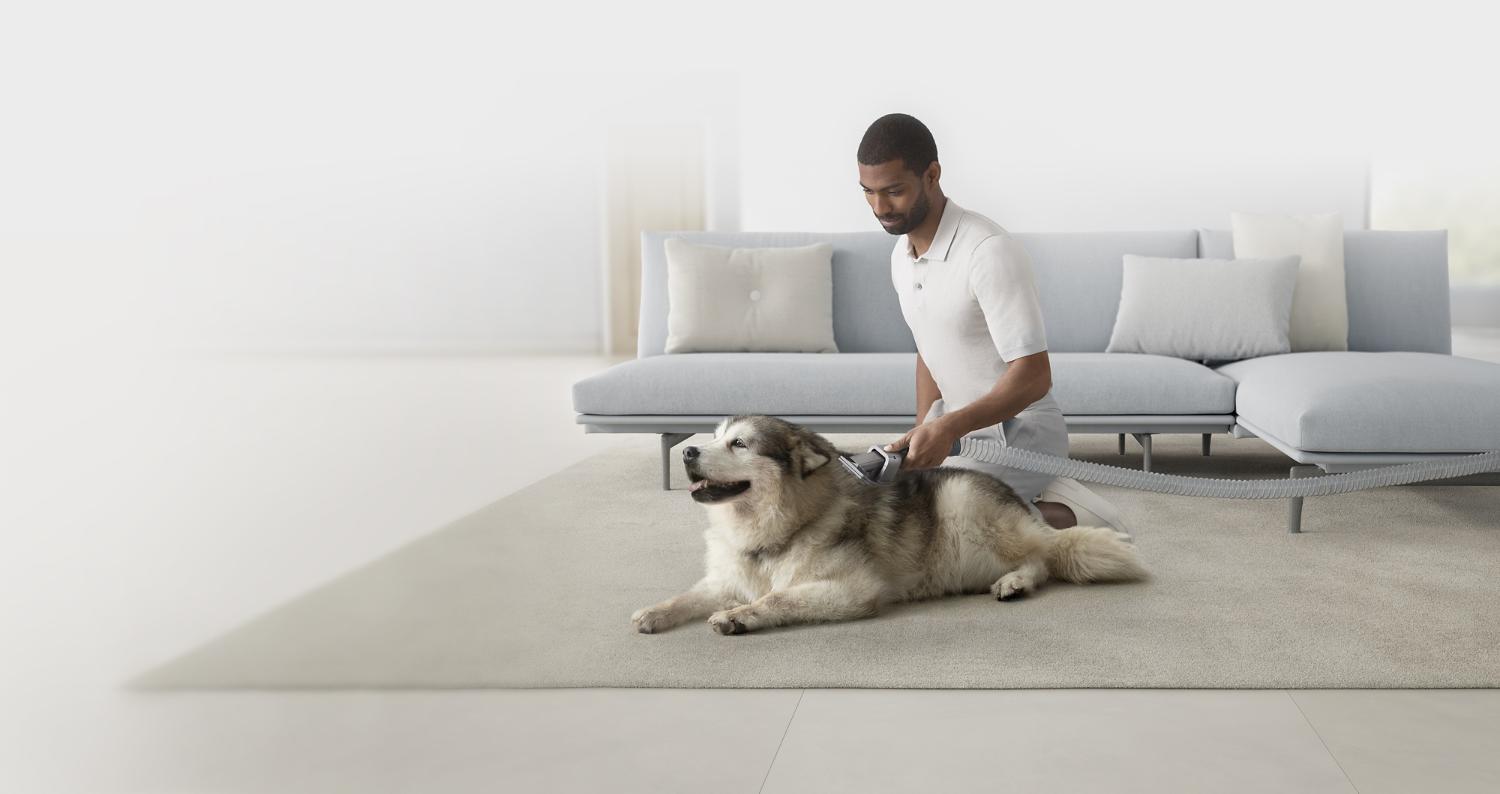 Comfortably grooms your pet
The Pet groom tool sucks up loose hairs directly into the bin – reducing the spread of pet hair around your home.⁷ Included with the Ball Animal 3 Extra and Ball Animal 3 Complete.
Captures loose hair

364 bristles are angled at 35° and flex to an upright position as you brush.

Grooms quickly and comfortably

Brushes, then removes, loose hairs from your pet directly into the vacuum.

Removes allergens as you go

Captures dead skin cells with every stroke so they don't spread around your home.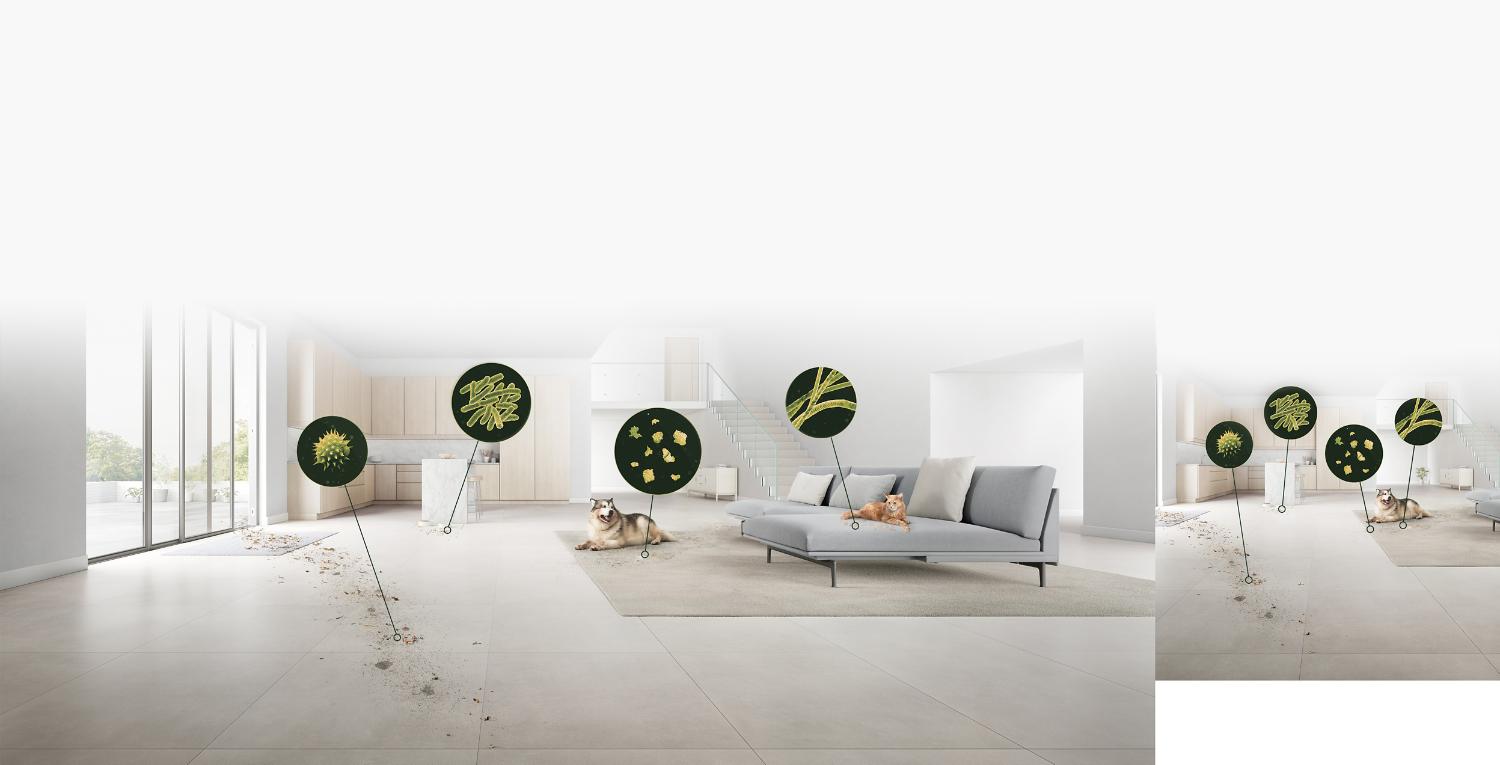 Pet dander is a source of indoor air pollution
Pets drop more than just hair. Microscopic dried skin cells called pet dander can float in the air before settling on hard surfaces. These invisible particles can cause allergic reactions in humans.
Pollen
Pet paws and hair can pick up outdoor allergens like tree and grass pollen and spread them indoors.
Bacteria
Dried-on saliva can cling to pet hair and become a breeding ground for microscopic bacteria.
Pet dander
Pet dander is an allergen that can easily stick to pet hair, furniture, bedding, and upholstery. 
Pet hair
You can see pet hair but not the dirt and other matter that can cling to it.
Cleans here, there, and everywhere

Drives deep into carpets and effortlessly reaches difficult dirt. Dyson-engineered tools clean those hard-to-reach places.

For all floor types

Choose from three suction modes to adapt around your home. For short, medium, and deep pile carpets and hard floors.

Rides on a ball

Ergonomically designed Dyson Ball™ technology steers smoothly around your home's twists and turns with a gentle turn of the wrist.

Long cord and hose length

50ft of combined wand, cord, and hose length gives you the flexibility to reach further and higher around your home.
Reach-under tool

Extends, bends, and twists to remove dust and allergens from awkward spaces. 

Multi-angle brush

Twists and locks at different angles for effective cleaning in high-up areas of your home.

Articulating hard floor tool

Swiveling brush head with an ultra-slim profile to reach difficult spaces. With soft nylon bristles to remove dust and allergens. 

Fabric and mattress tool

Designed to remove dust and allergens from mattresses, cushions, and upholstery.

Quick-release carbon fiber soft dusting brush

Re-engineered with carbon fiber filaments to capture more fine dust on delicate surfaces.

Tool bag

Designed to keep all of your Dyson tools and cleaning accessories in one place.
Large bin for longer cleans

A bigger bin means longer cleans between emptying. Dirt is hygienically ejected at the touch of a button so there's no need to get your hands dirty.

Washable filter maintains suction

Dyson washable vacuum filters capture microscopic particles. Washing them is quick and easy, and can help your vacuum retain its power.
⁵Filtration tested to ASTMF1977, Allergen capture based on particle size.
⁶Four-carpet Geomean per ASTM F608-18. Tested against corded vacuums marketed with de-tangling cleaner heads from Jan 2021 to Dec 2021.
⁷suitable for medium and long hair types only. Read instructions before use.
Buy direct from the people who made it