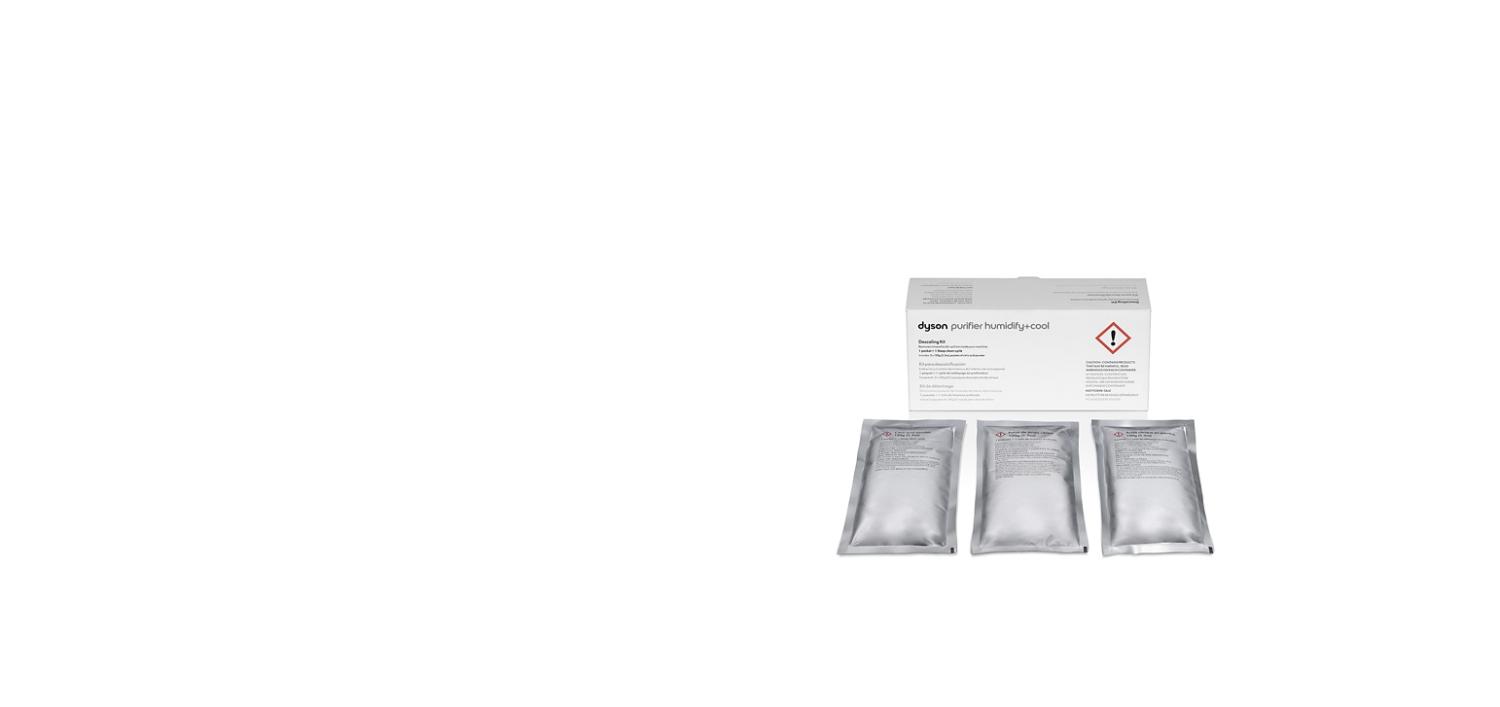 Cleaning Kit
Removes mineral build-up from inside your machine using citric acid. Use regularly with your machine's Deep clean cycle to maintain optimal performance.
Compatible with:
Pure Humidify+Cool
Pure Humidify+Cool Cryptomic Purifier
Humidify+Cool Purifier
Humidify+Cool Formaldehyde Purifier
Humidify+Cool Autoreact

We recommend replacing your air purifier filter every 12 months. That's because over time, filters can get clogged with pollutants, and even let unpleasant odors back into the room.
Hassle-free Deep clean cycle, now made easier with our citric acid cleaning kit
Use your machine's Deep clean cycle with our Descaling kit to thoroughly remove mineral build-up throughout the water system. At the touch of a button, the cycle activates and guides you through a simple step-by-step process.
Maintaining your machine
Watch the short video below or follow the step-by-step guide in your user manual to find out how to use your machine's Deep clean cycle.